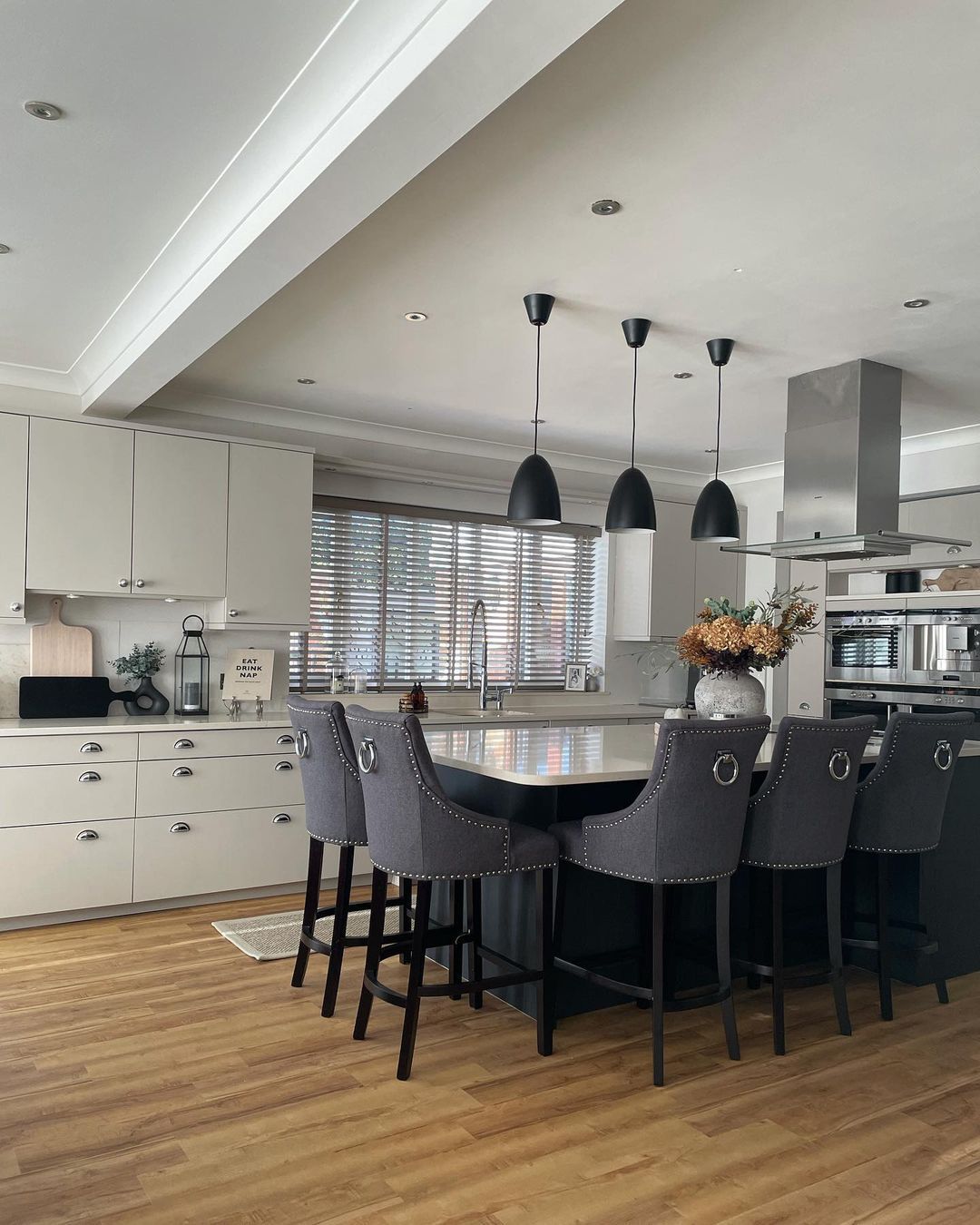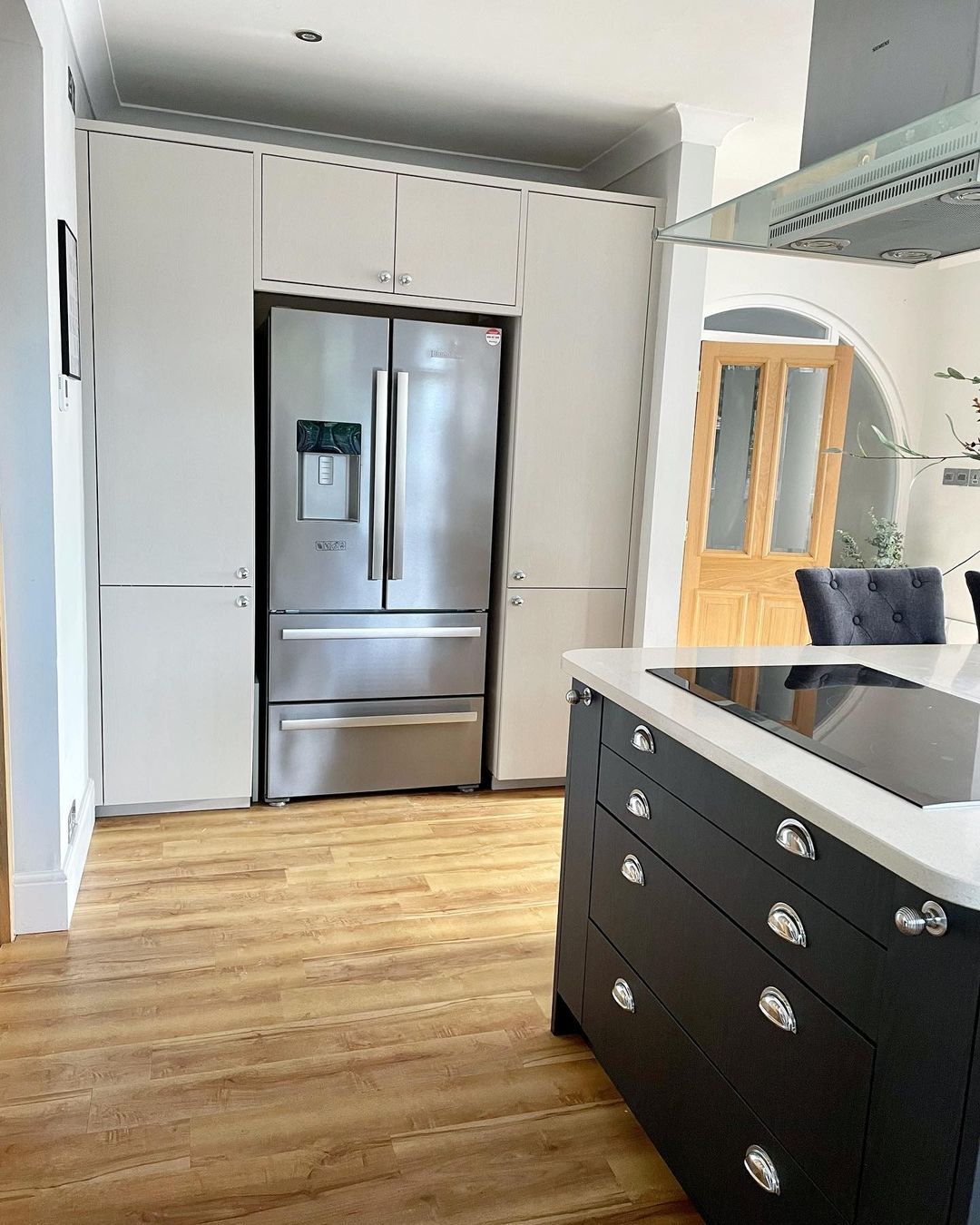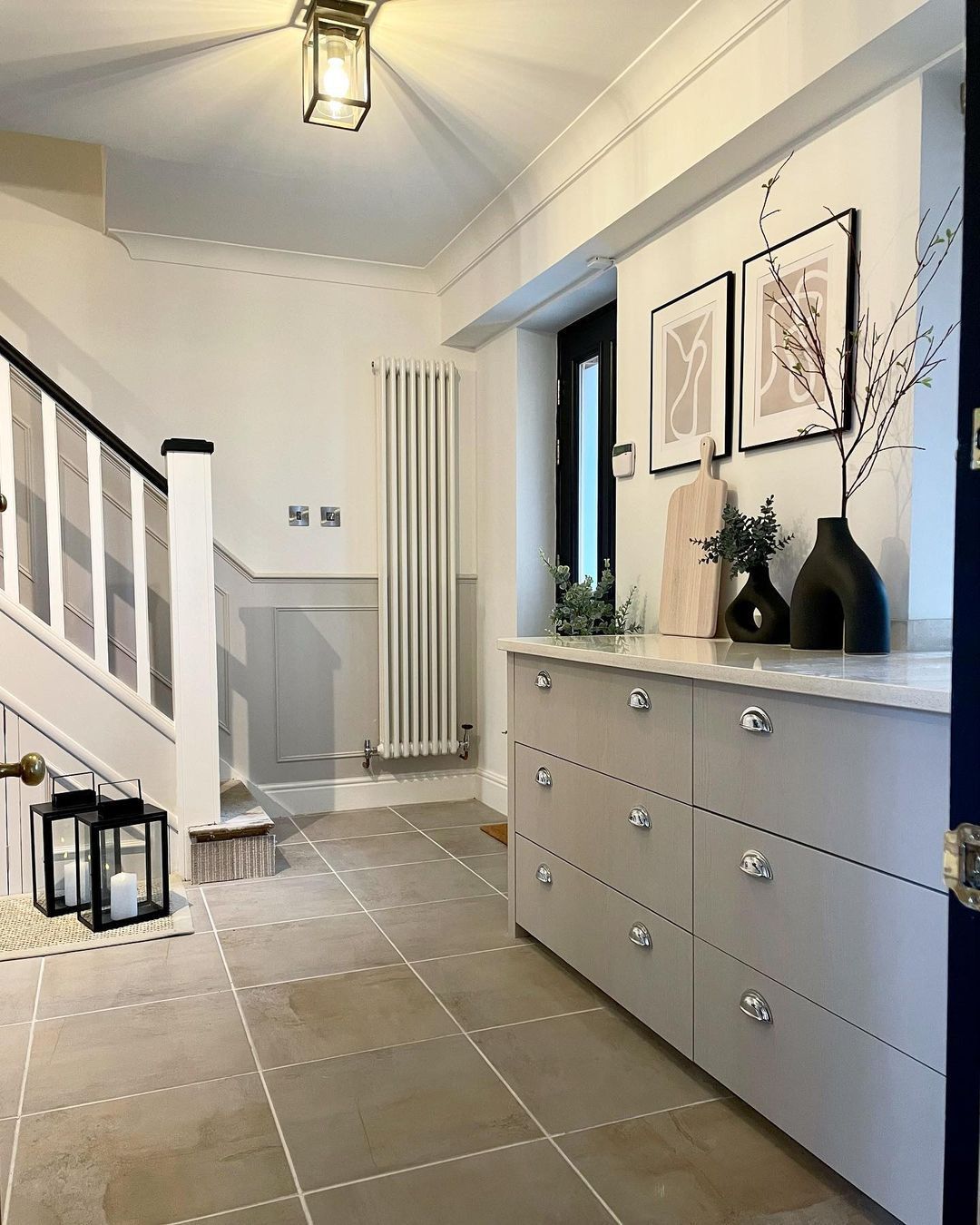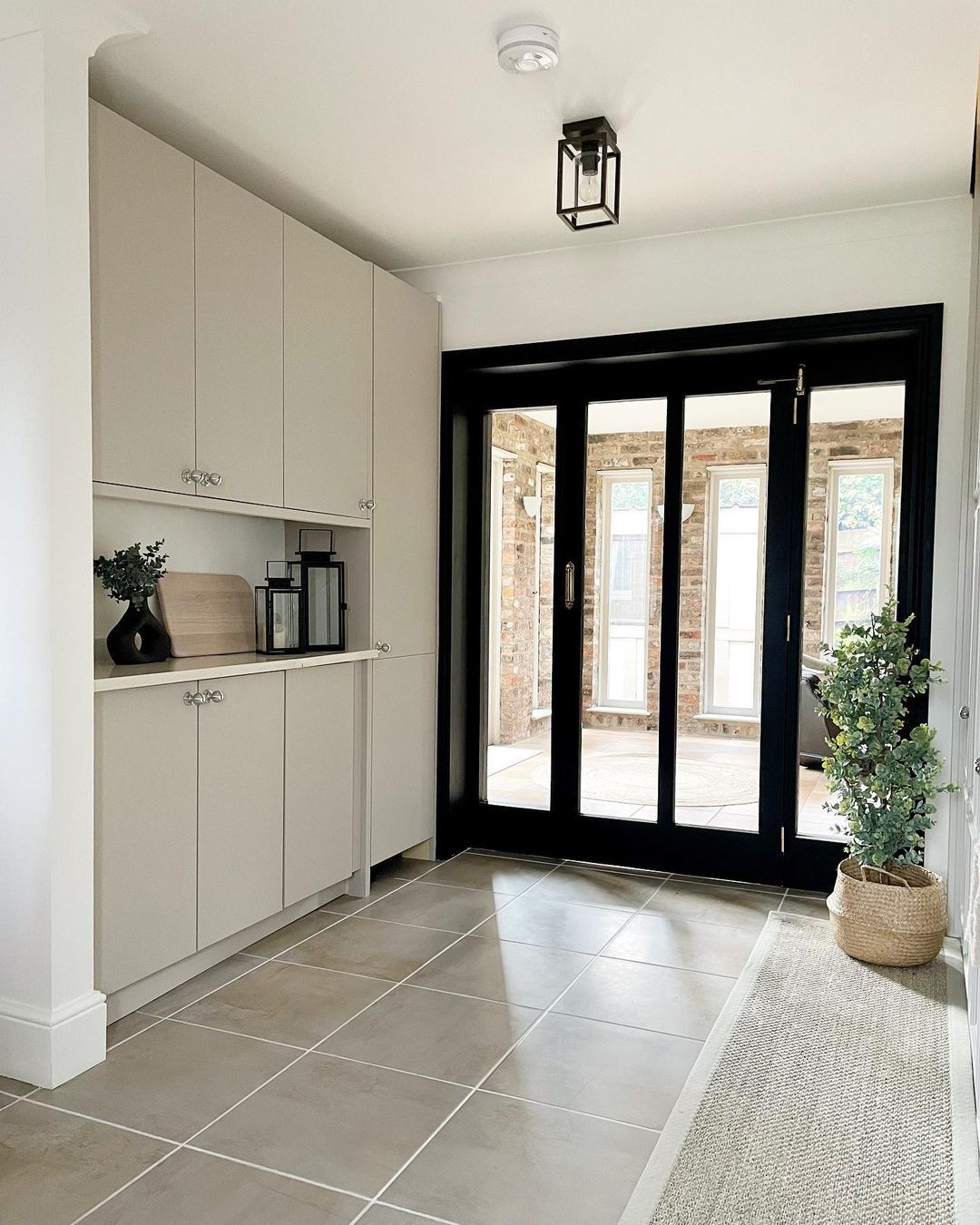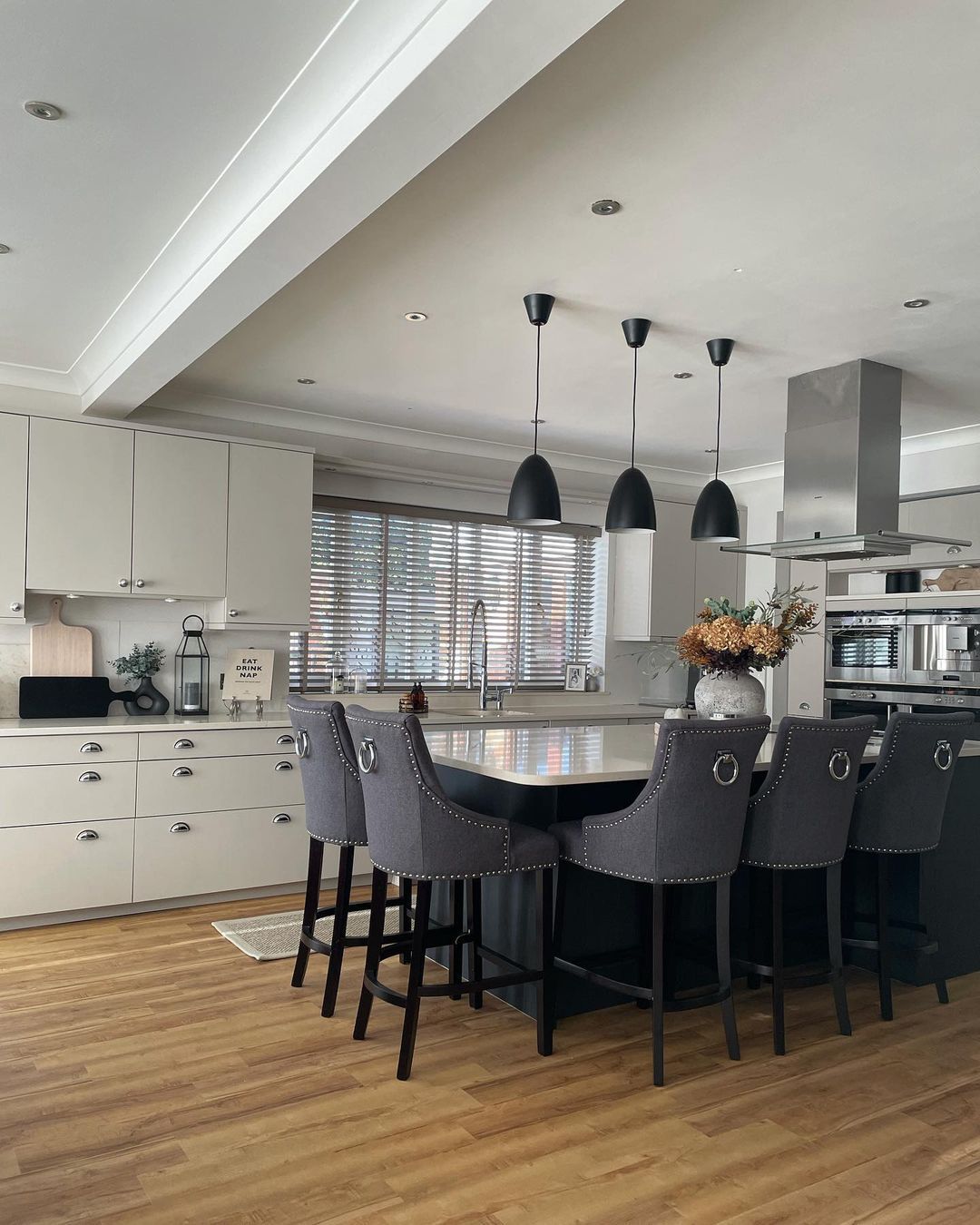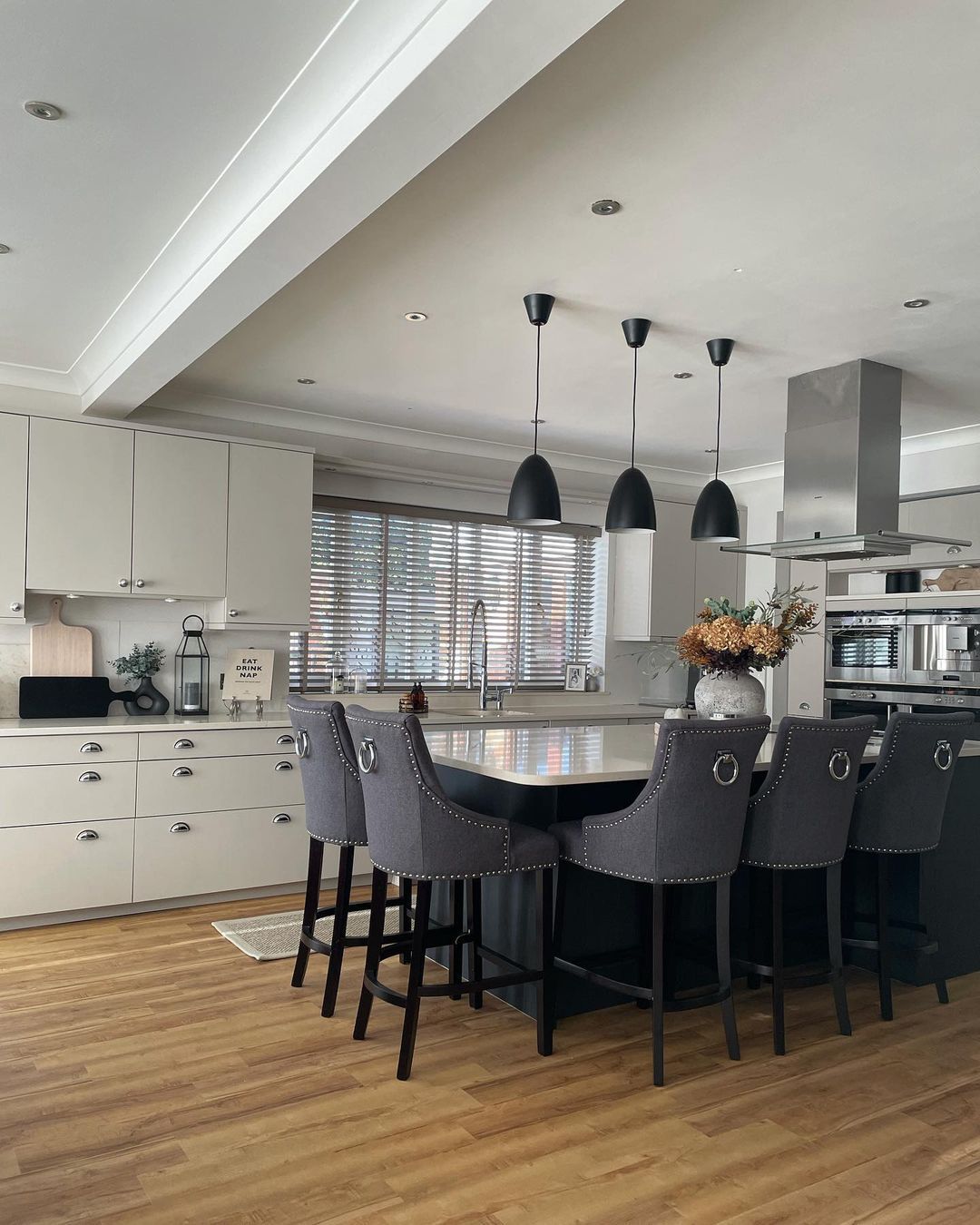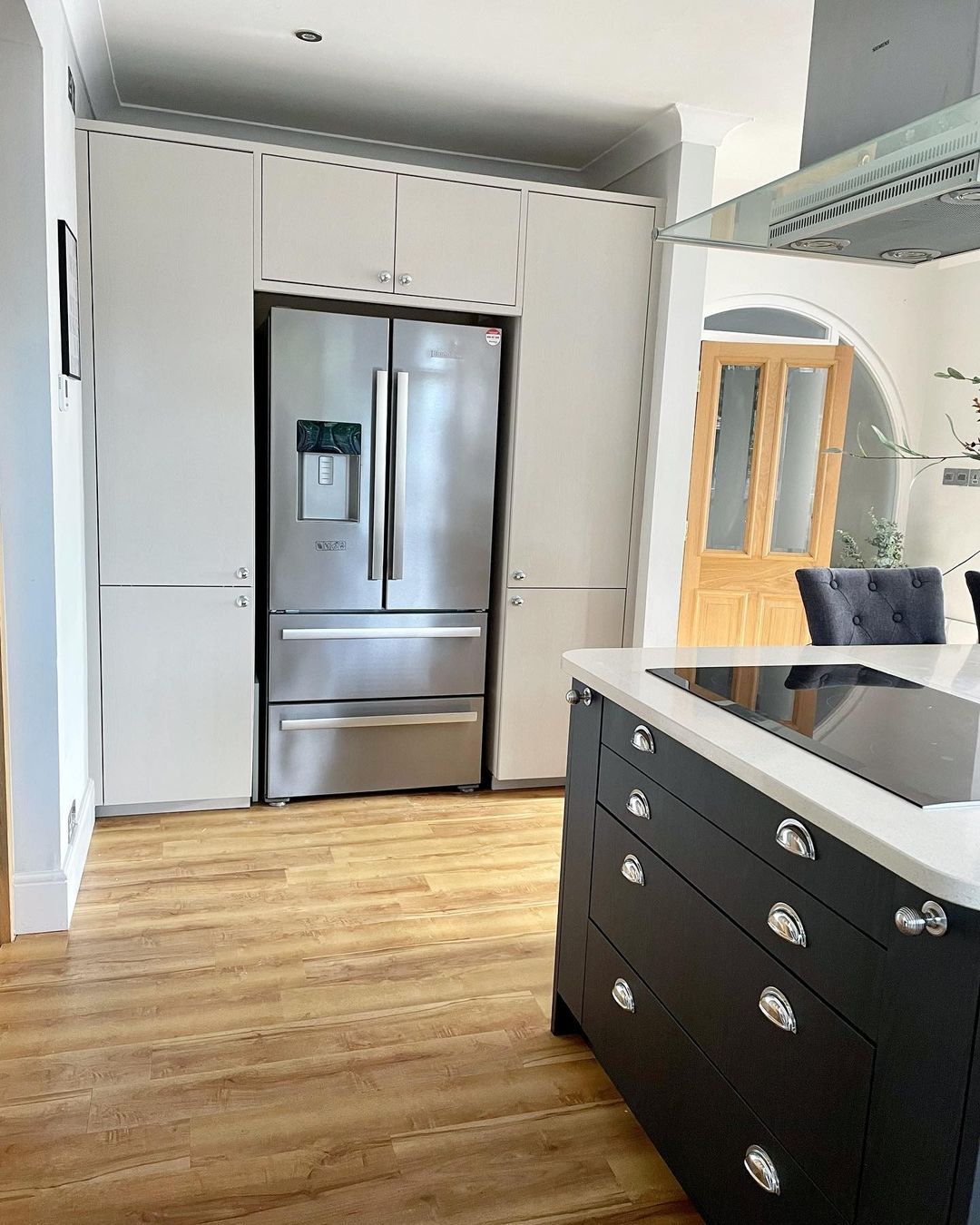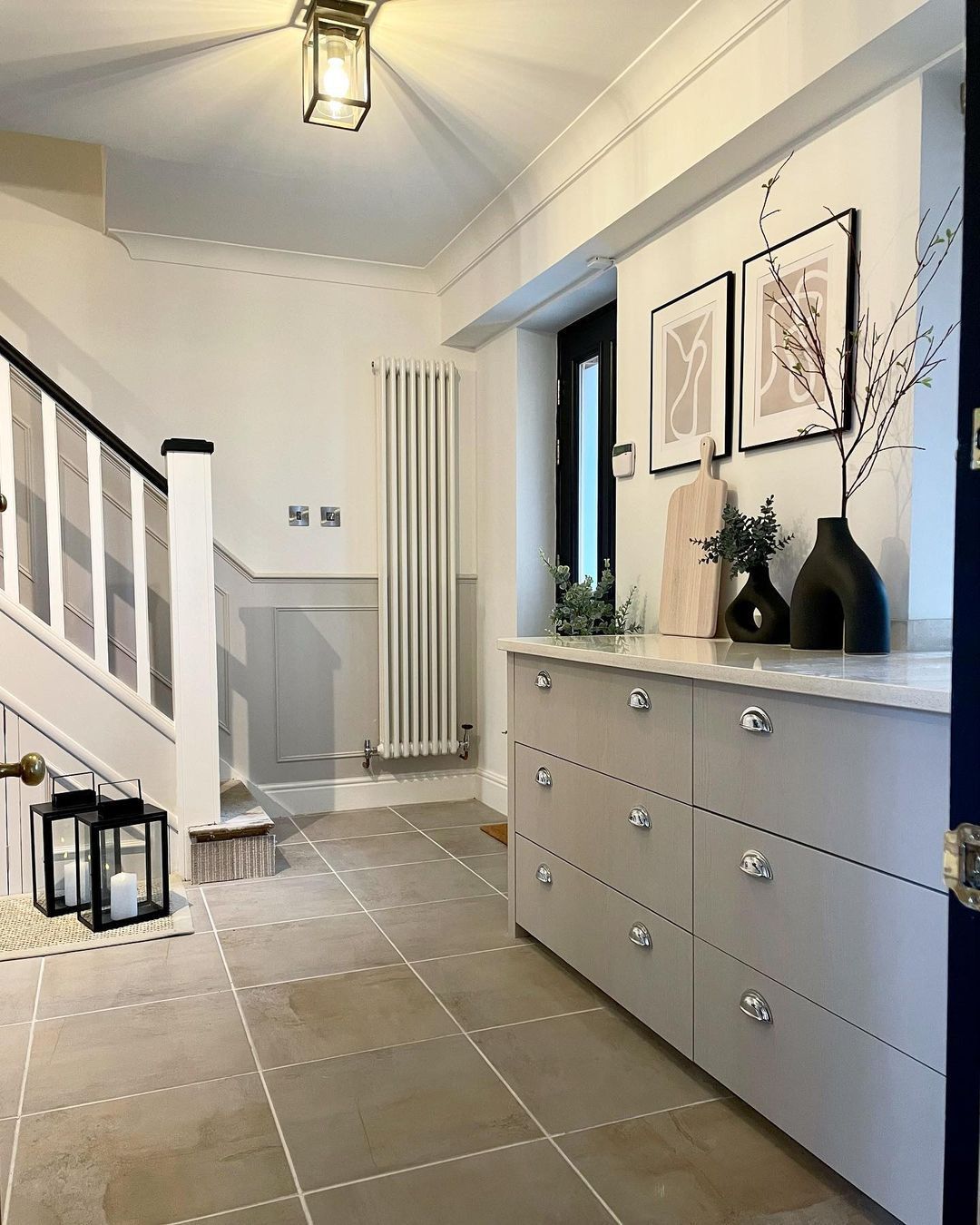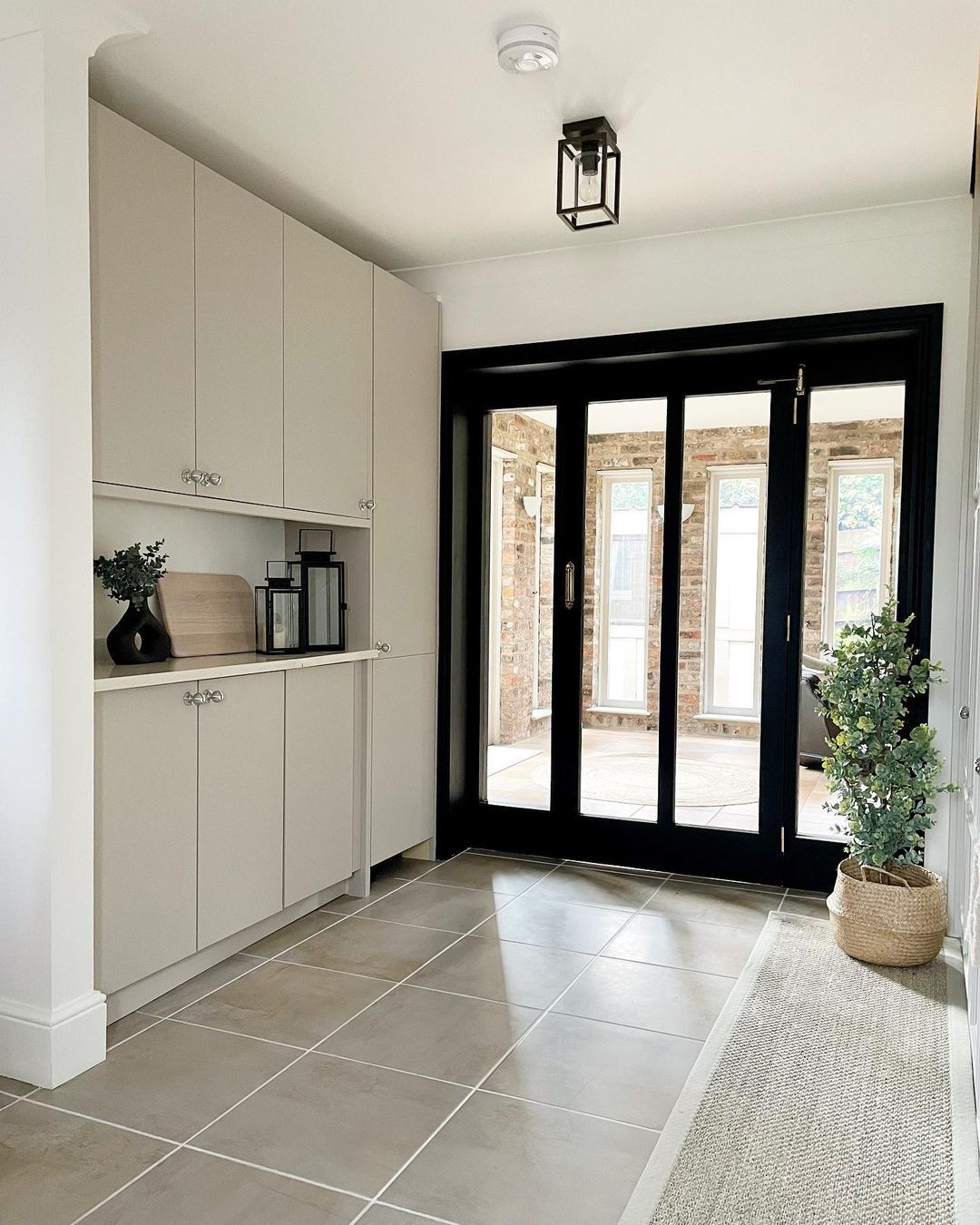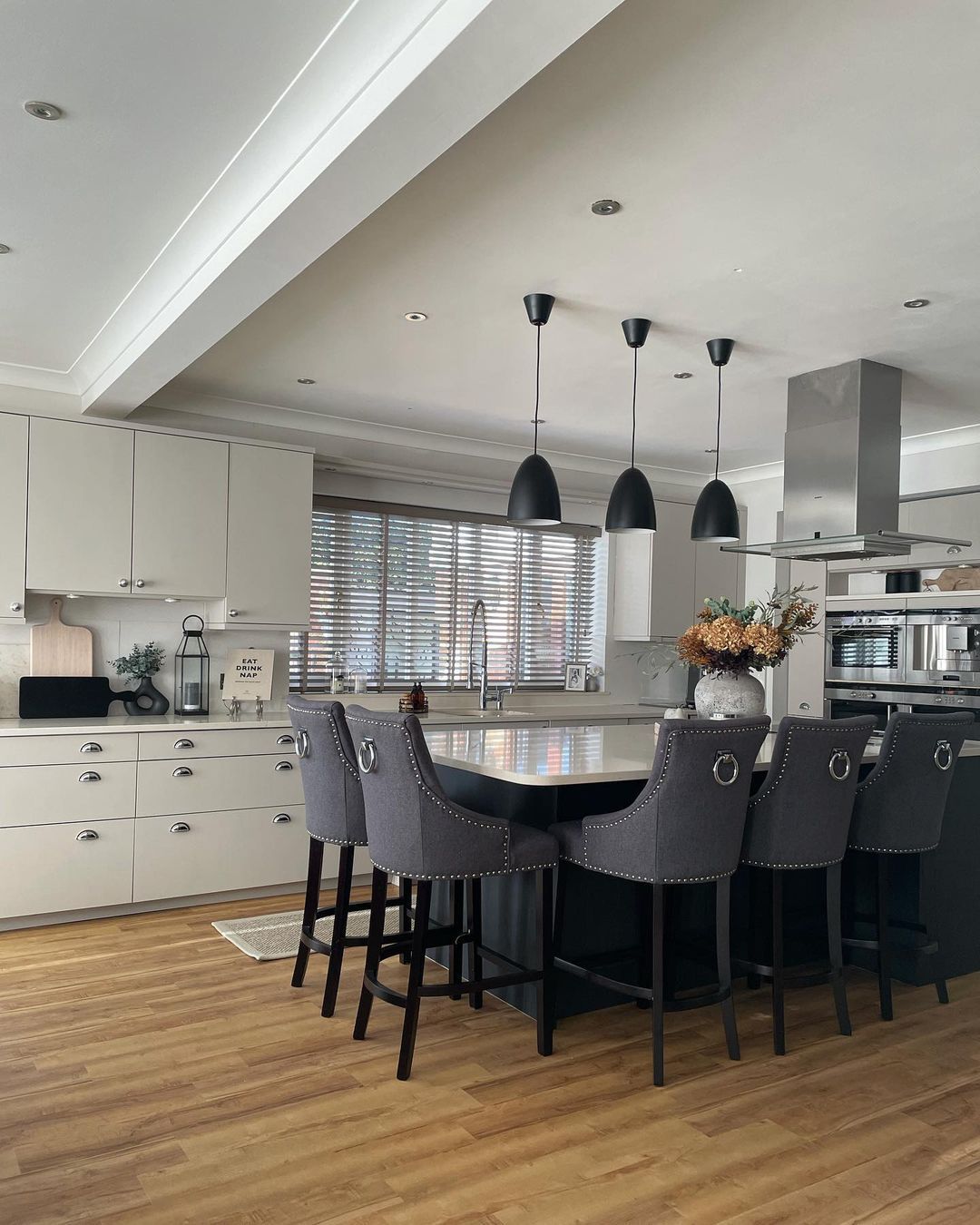 General Specifications
Customer requirements: Transforming a lacquered kitchen front
Constraints: To keep the kitchen in good condition.
Why Cover Styl: Cover Styl self-adhesive films give your kitchen a new look without replacing it and at a lower cost.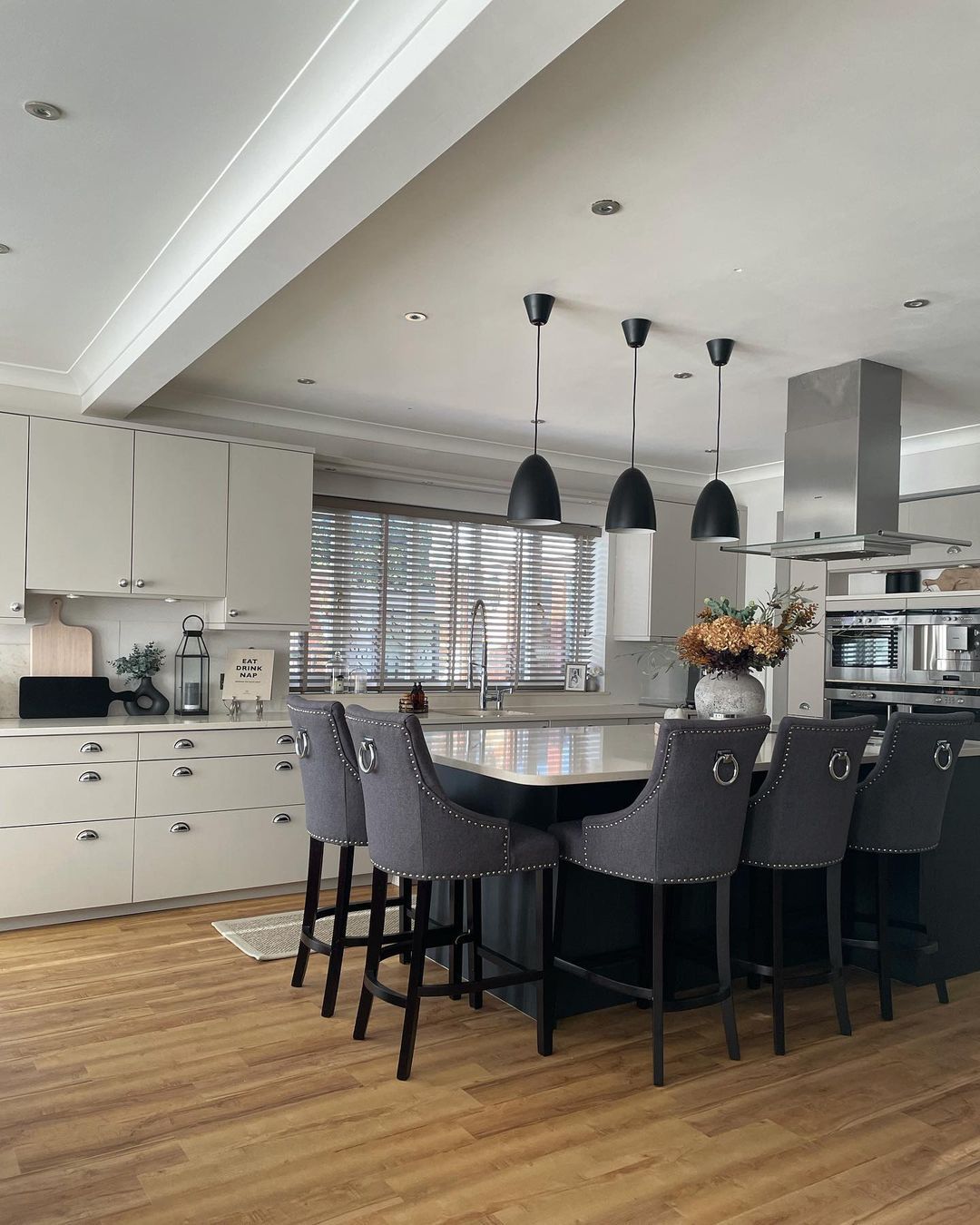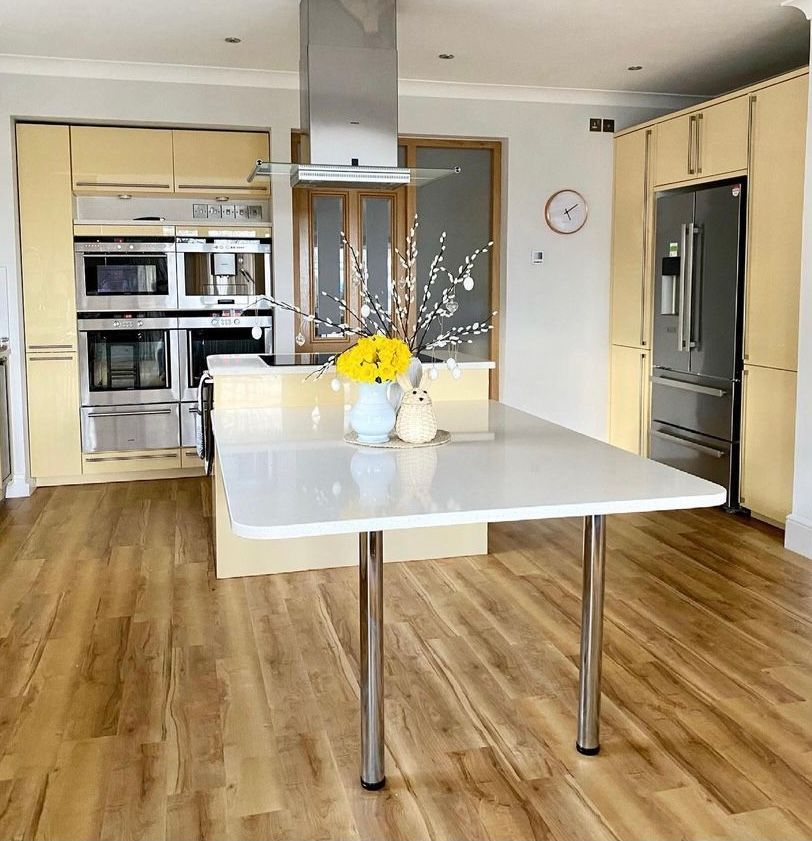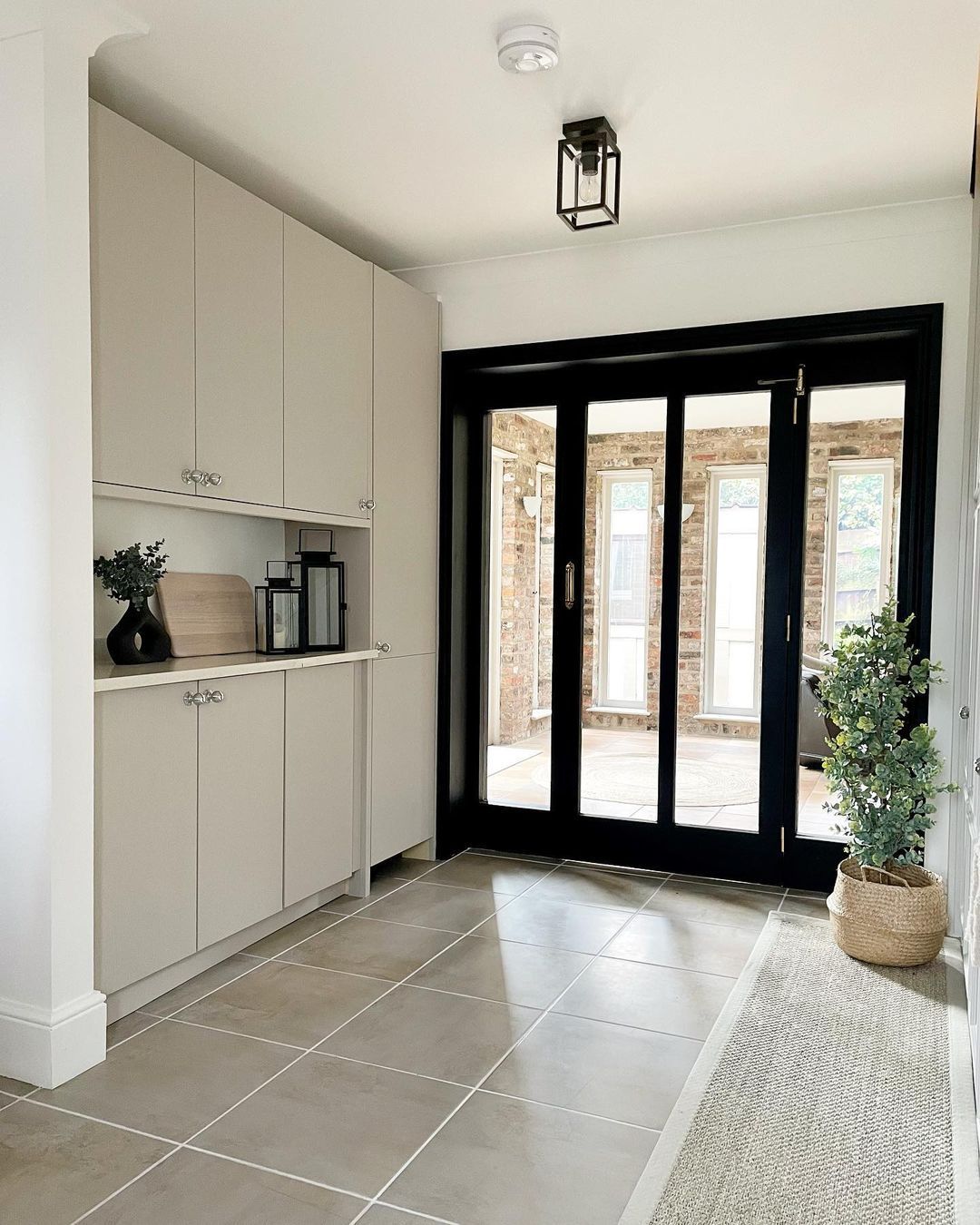 Testimonial
Why replace a functioning kitchen when you can upgrade it with Cover Styl!
I wanted to achieve a painted wood effect and their wood effect vinyl gives a realistic texture of wood in a gorgeous colour palette. It's breathed new life into our kitchen.
I'm still pinching myself this is the same kitchen! The colours are perfect, the greige is a lovely warm tone and the black on the island has a lovely blue tone.
It still feels like we've got a new kitchen. It already had a good flow with everything in the right place, the gloss units were German made and very sturdy. The vinyl wrap has given it a much needed face lift and we love it… Best comment so far was from a trade we had in the house who asked who installed our kitchen, thinking it was brand new!
Debbie Precious - Instagram @precious_abode
Have a great project?
We would love to discover it and help you make it happen! Click below and fill out the request form. A Cover Styl Expert will contact you as soon as possible to discuss your ideas and help you find the perfect product based on your surfaces and requirements. Contact us
Contact us