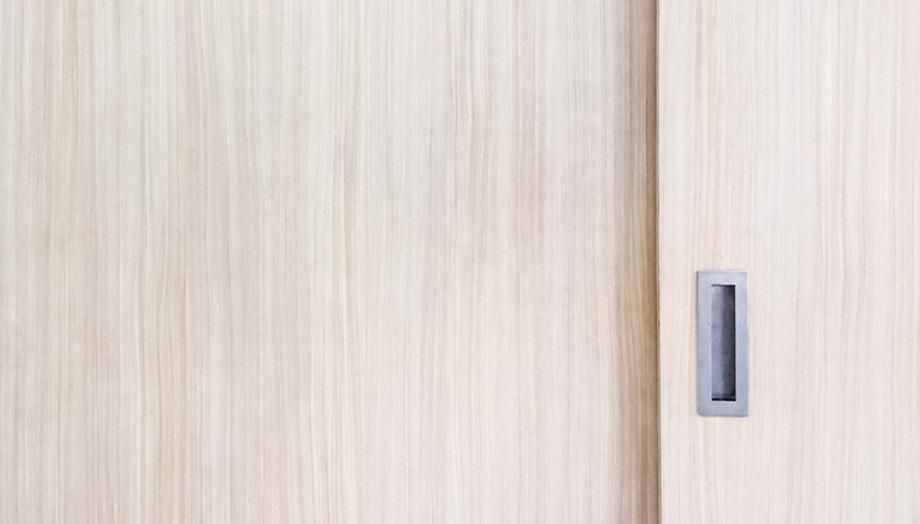 Relooking sliding cupboard doors with architectural film
July 28, 2022
What is an architectural film for furniture?
An architectural film is a self-adhesive, repositionable, and stretchable vinyl to decorate all types of furniture or to renovate those that are damaged by time. We will give you some examples of possible renovations or decorations on your sliding cupboard doors:
Give your door a new look
Many homeowners think they need to replace their doors when they start to look worn or outdated. In reality, doors are relatively easy to refurbish and can be transformed quickly and cheaply.
Rather than purchasing new doors, homeowners can choose a low-cost alternative: adhesive covering. This product is an ideal option for sliding wardrobe doors, as it does not require any modification of the existing hardware.
Simply apply it directly to your old door. With Cover Styl' architectural films, you can make it in a solid colour or with an imitation wood finish for example.
Refurbish your kitchen cabinets
It's not only the sliding doors of the cabinets that can be renovated; the cabinets themselves can also be given some attention. This renovation project used an architectural film to give the kitchen cabinets a new look. If you're considering renovating your home or office, the adhesive covering can be a cost-effective way to update your favourite rooms. And it's easier than you think!
Inexpensive but stylish. In fact, when it comes to cost-effective ways to give old furniture a facelift, using an adhesive covering can be one of your best options.
Refurbish your bathroom cabinets
Decorating and renovation go hand in hand, so if you're thinking of refurbishing your bathroom cabinets why not do it as part of a renovation? This can be done very quickly if you plan to use an architectural film to give those cupboard doors new life!
Re-decorate your bedroom door
Turn your sliding door into a unique decorative piece in your bedroom. There are many reasons to install an architectural film on your bedroom sliding wardrobe doors:
They look great and imitate natural materials such as wood or stone to perfection

They give you a lot of freedom in the choice of patterns

It is a much more economical solution than replacing your cupboards completely

They last longer than paint

They allow you to change them whenever you want without repainting entire doors
Refurbish your living room cupboard
If you're not quite ready to update your furniture, refurbish your cabinets. It can be cheaper and just as effective! Old sliding cupboard doors are often worn or scratched.
With architectural film, your living room cabinets can quickly be made to look like new again.