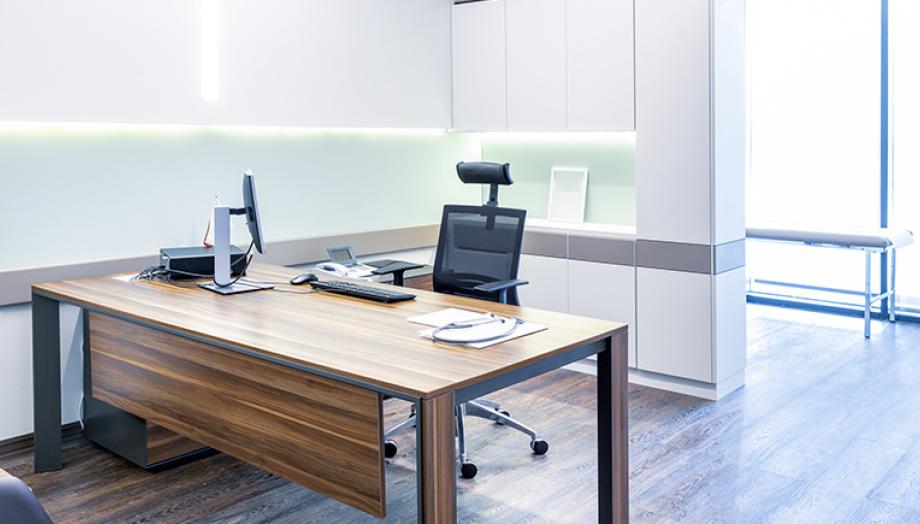 A well-decorated medical practice with architectural film
July 28, 2022
Playing with colours in the design of your practice
Medical offices can be very colourful, with bright and cheerful colours; however, when it comes to decorating the medical office interior, choose calm and soothing colours that reflect professionalism and efficiency.
Neutral shades, such as navy blue and grey, work well in colour schemes as they do not distract patients from important office documents and diplomas hanging on the walls. Cover Styl' also offers a wide range of solid colour adhesive coverings.
As for the rest of the office decoration, it is best to keep it simple with minimalist decorations and nothing too cluttered. Furniture should also be kept simple, with wooden or metal chairs and desks. If you decide to use decorations, make sure they do not have sharp corners or edges - anything with these features could potentially injure patients who visit your practice regularly.
The right colours for the waiting room of your medical practice
Waiting rooms can have a direct impact on how patients perceive your medical practice. Studies show that dark waiting rooms give patients a sense of uncertainty, while light colours create a more positive atmosphere.
These effects are amplified by the ability of colour to influence mood and behaviour, so it is important to choose colours that send positive signals to patients. For example, you can choose a light wood effect vinyl on the furniture in your surgery or a textile effect film on the walls.
Decorating the reception area of your practice
The reception area is often the first impression of a medical facility on patients and visitors and should therefore be welcoming. Cool colours can symbolize calm and serenity. Warm colours, such as red or yellow, can encourage positive emotions.
For reception areas in doctors' surgeries that seek a professional atmosphere, try decorating with cool or neutral colours to match the themes of comfort or cleanliness.
Cover Styl' has 9 different ranges with various renderings and textures to find the ideal decoration for your medical practice.
Write to us to request your free samples to test in your practice!