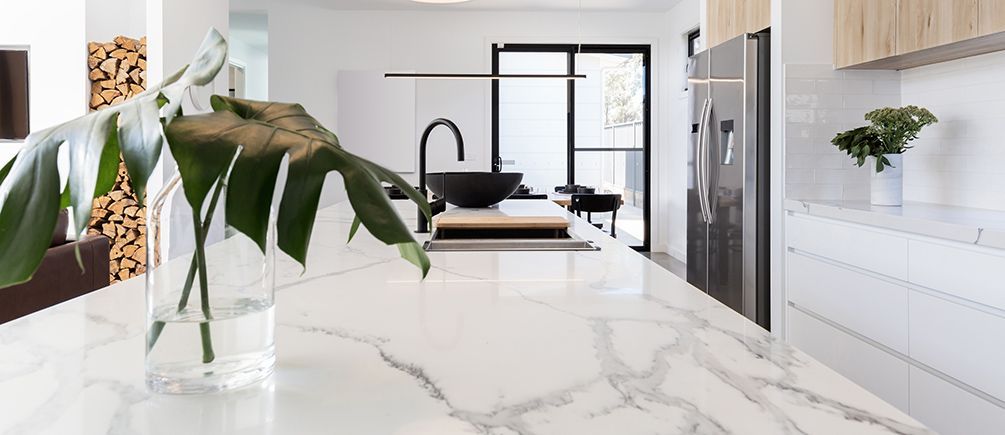 Marble-effect worktop: bring chic into your kitchen
October 5, 2022
Why is marble expensive?
Marble is a rock derived from limestone. It can be recognized by its aesthetic appearance of white veined with gray or black veined with white. But there is also gray or pink marble.
Marble for walls, floors and furniture is an extremely expensive material whose price is explained by its rarity and purity. But you don't have to be a rich person to have an elegant and refined interior. With marble-effect adhesive film, you can cover any smooth surface in your home and turn it into luxury furniture.
How to afford cheap marble for your home?
The adhesive covering is a quick and easy way to transform your tables, walls or worktops with an inimitable marble effect. Be careful not to fall into the trap of imitation marble adhesive papers sold in supermarkets.
Cover Styl' offers a wide range of marbled designs with a surprisingly natural effect. For a flawless marble-effect countertop, be sure to choose a quality adhesive vinyl that promises strength and realism. With its scratch-resistant and moisture-resistant outer layer, your Cover Styl' marbled film will ensure a long-lasting, vibrant kitchen.
Which marble effect to choose for your worktop?
Do you dream of embellishing your kitchen with a beautiful marble effect countertop? For a clean and simple look, choose white marble, which will bring more light into the room and blend perfectly with wood furniture or walls.
At Cover Styl', we offer several shades of white: glossy white with gray veins, beige white or matte white with black stripes... If you have a large kitchen with an island in the middle, you can cover the worktop with black marble. It will give more class and elegance to the whole space and immerse the room in an ultra chic atmosphere.
As for the grey marble effect covering, it is a versatile design that will match the vast majority of your furniture. It is practical and discreet while offering a touch of elegance.
In which room should I put marble?
While it fits perfectly in the kitchen, marble can also be an asset in any room of your home. From the entrance hall, to the living room, to the bathroom, it can be a decorative element in its own right.
With Cover Styl' marbled adhesive film, you can cover any type of furniture and turn your home into a palace. If you only want to use marble effect on your countertop, you can also customize your walls and furniture with a stone, brick or wood effect adhesive film.
For more information or a free estimate, contact our experts !