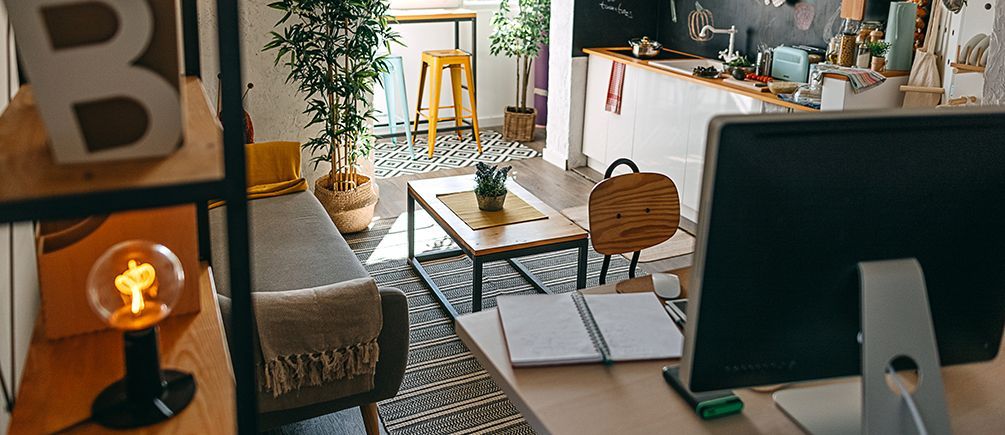 Interior layout of small spaces: how to enhance a small room?
December 5, 2022
Reduce your furniture
When you live in a small flat, the minimalist decorating trend is self-evident. Don't clutter up your home with superfluous items and overly imposing furniture. It is better to have a few pieces of character that are strategically placed. A velvet pouffe in a corner, beautiful wooden bedside tables, a pretty marble-effect coffee table...
When it comes to interior design, every detail counts. If your budget doesn't allow you to afford certain pieces, customise the furniture you already have with a adhesive coating for furniture. Wood, marble, metal, fabric, glitter ... Cover Styl' offers a multitude of styles and materials.
Use all the available space
In a small room, it is important to use all the available space to install storage. So, don't hesitate to use your walls to hang shelves.
Another tip that can give your decor a real boost is to build an arch of storage around your door frame. Books, knick-knacks, crockery... You can store all your odds and ends there without them taking up any of your living space.
And to turn these shelves into design accessories in their own right, you can imagine them in a different colour to your walls. Cover them with decorative adhesive film for walls in the colour of your choice. Don't be afraid of pop tones like orange, electric blue or green... Especially if your walls are white. Use cushions or accessories to bring out the same colour in the rest of the room.
Opt for multi-functional furniture
A bookcase by day that turns into a bed at night; a wall-mounted desk that folds down; a work surface that doubles as a storage unit... The design of small spaces sometimes requires some surprising tricks.
Fortunately, there are a number of furniture designs that are specially designed for tiny flats and maids' rooms. And if you don't like the style, cover them with the Cover Styl'** furniture vinyl of your choice to match the walls or the rest of the decor.
Colours help optimise the design of small spaces
One of the key tips for designing a small space is to play with colour and light. In small rooms, dark tones should be avoided. They visually reduce the size of the room. Opt for classic white walls, especially if you are hanging storage, frames and mirrors.
If you have a niche in your flat, you can make it stand out with decorative wallpaper. This too should preferably be in light tones: pale pink, beige, pastel green... To decorate your walls, Cover Styl' offers you innovative and simple solutions. Our adhesive wall coverings allow you to create an infinite number of designs perfectly adapted to your small flat.