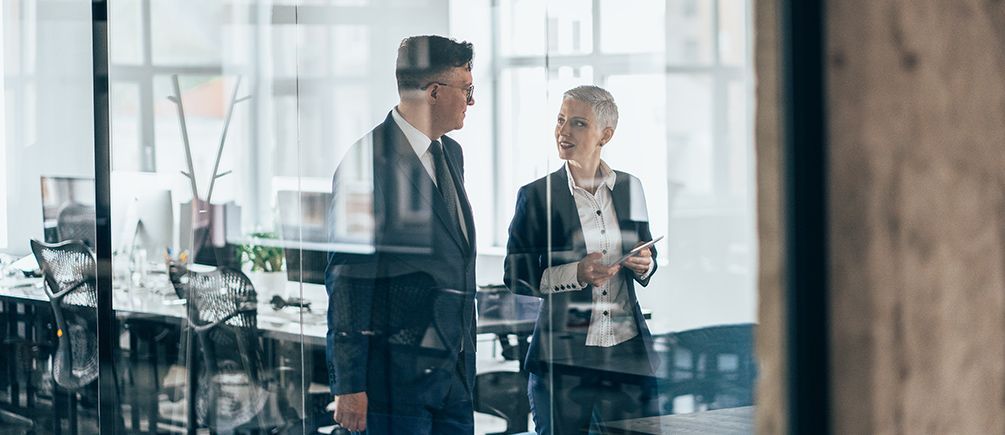 Decorating an executive office: ideas and recommendations
September 14, 2022
Executive office decoration: comfort and functionality while respecting the company's values
Visuals and design are essential when it comes to decoration, but these two criteria are inseparable from comfort and functionality in an executive office. And to these elements we add the reflection of the company's values.
It is important to remember that the executive office is where the company's biggest projects are born. Partners and collaborators meet there to make major decisions, to fine-tune "secret" projects, but also to manage crises.
Decorating an executive office therefore implies the consideration of all these points by separating the office space from the meeting space. A reception area is even possible for spacious executive offices.
For the brand image, think of details that remind the universe and values of the company. Warm tones and wooden materials are perfect for seriousness and rigor. For calm and concentration, furniture should be comfortable and the space should be uncluttered. At a glance, the decoration of an executive office should be pleasant**, neutral, airy and functional. Avoid overcrowding the space, either with excess furniture or unnecessary wall decorations.
Check out our article on decorating a meeting room
Decorating an executive office: focus on adhesive films
The cost of an executive office decorating project can quickly skyrocket given the work and purchases involved. But if you start with an existing decoration, some alternatives can significantly lower the bill.
Think of the adhesive films which offer a multitude of possibilities. A film adhesive imitation wood is the ideal alternative to give your furniture a natural look. For the record, wood underlines the serious and rigorous character of an executive office. With this type of covering, you won't have to invest in a complete office furniture which can cost thousands of euros. Of course, quality adhesive films are a must.
Which furniture to choose? Which walls? Which floors?
Before buying new furniture or renovating existing furniture, decorating an executive office means first of all defining the type of decoration you want. Trends obviously evolve, but several atmospheres are timeless for this particular space.
First, the traditional classic office is a safe bet. You can use a solid color adhesive film to unify the furniture and easily harmonize the space. You could also choose an adhesive film marble effect for a more chic result, but always in this classic and traditional spirit.
Other styles are suitable for an executive office decoration in line with what is currently being done:
Industrial style: versatile and neutral with specific combinations of materials (visible beams and concrete, wood and metal, leather and iron, brick walls and waxed concrete, etc.)

Scandinavian style: a serene, warm, authentic and uncluttered atmosphere with a dominance of soft colors.

Minimalist style: uncluttered decoration with very little visible storage space.

Cocooning style: a warm and comfortable decoration, "like at home".
Thus, to properly choose furniture, walls and floor coverings, it is essential to determine the style to adopt for a successful executive office decoration.