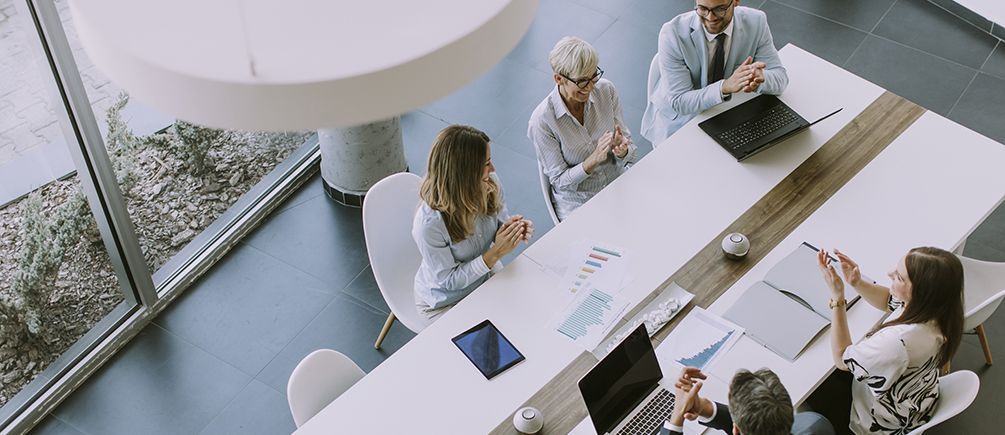 Collaborative workspace: top tips for effective decorating
December 6, 2022
What is a co-working space?
Flexible workspaces are usually set up within a company with many employees from different departments and professions. They can also be found in complexes where several companies work together on a common project.
Young start-ups, freelancers or long-standing employees of the company can meet in these common areas for teamwork. They are conducive to the exchange of ideas and collective creativity.
To stimulate this general intelligence, it is essential to take care of the decoration of the collaborative work space. An original design and an optimal layout will create a comfort zone for the employees. This is essential to boost the efficiency of the group.
Why decorate a coworking room?
The well-being within a company is very important for the health of the employees and the productivity of the company. Feeling at ease in the workplace also depends on the decor.
Spacious, bright and fashionably decorated rooms improve employee comfort and motivation. The co-working space is a room where the employees of a company will meet to brainstorm, exchange and interact in order to bring out new ideas. To allow them to reveal their full potential and creativity, it is important to organise a comfortable and reassuring space.
How do you design a flexible space?
The layout of the furniture plays a key role in the organisation of your collaborative workspace. A round or oval table in the centre of the room is a classic. It encourages discussion and group cohesion. But for a meeting room design that is out of the ordinary, opt for armchairs, footstools and coffee tables. This will make it a place to work but also to relax.
Arrange your coworking room as a lounge with sofas, a coffee corner and why not some leisure elements such as a table football, a pool table or a board game corner. You can mix styles or choose monochrome furniture.
Decorative adhesive film will allow you to personalise the furniture in any room. Another tip to encourage teamwork is to install lightweight furniture that can be easily moved. This will allow employees to make the space their own and adapt it to their comfort.
How to decorate a teamwork space?
Since this is a common room, intended for creativity and relaxation, don't be satisfied with a standard decor. Offer your employees a welcoming and comfortable place to work.
Don't be afraid to make it an original area with bright colours on the walls. Why not go for a nice yellow that will be lightened by more subdued furniture and green plants? For a neat and professional flashy effect, cover your walls with adhesive covering. Do you have a small space? Choose a range of pastel-coloured wall tapes instead.
One of the great advantages of decorative wall vinyls is that they can be applied quickly and do not require any special skills or professional equipment. For furniture, opt for a classic material: wood. Chairs, desks, shelves, kitchen area... Transform your common room furniture entirely with adhesive film. Cover Styl' offers several very realistic designs: stone, marble, brick, matt white...