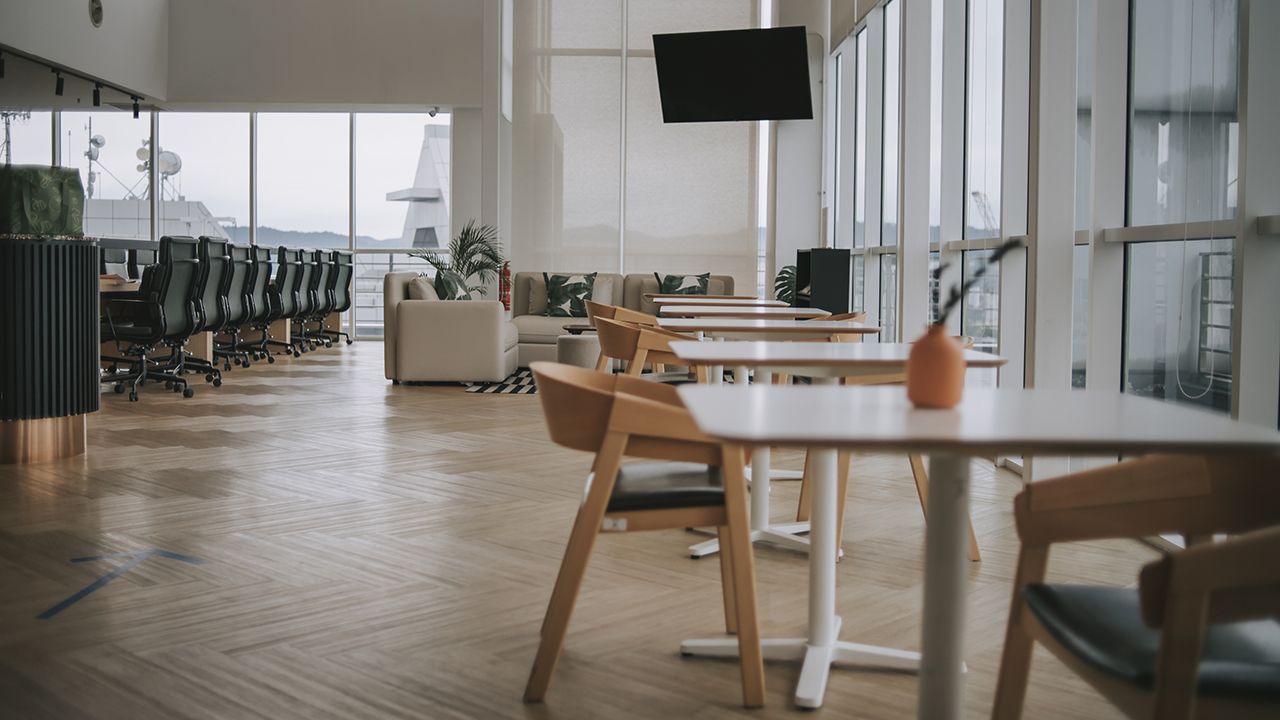 3 must-have tips for a successful corporate break room design
July 21, 2022
1. For an original corporate break room decoration, proceed by touches
To successfully decorate your company's break room, it is essential not to overdo it. Do you dream of a harmonious breakroom? There's no need to undertake major work. All you need to do is buy a few decorative accessories such as colourful frames, original chairs, elegant lampshades or a self-adhesive wall covering.
The latter is a vinyl specially designed to add a touch of class to the walls of any room in your business. No need for paint or wallpaper. Cover Styl' offers a wide range of decorative wall tapes: pop or soft solid colours, natural stone effect film for a muted atmosphere or even wood prints to match your walls with the furniture in the room.
2. Choose the ideal colour for the walls of your break room.
Your company's break room reflects the spirit and identity of your company. To give your employees a boost after their lunch break, add colour to the walls of your office rooms by covering them with a warm-toned decorative vinyl wall covering. Do you want to make this room a place of peace and quiet where people come to recharge their batteries between meetings?
Choose a wall covering in blue or green. Are you a fan of the minimalist and pure trend? Cover Styl' offers self-adhesive films for walls in neutral colours such as taupe, grey or cream with a matt or glossy effect.
3. We use adhesive film for furniture
Not only is it an economical and ecological way to give an interior a makeover, but it is also the best way to express your creativity.
For the ultimate in break room decor, go all out with adhesive furniture covers. Cover furniture whose colour no longer suits the atmosphere in your room. A bookcase, a shelf, a desk that is too dull or damaged? Give it a second life with an adhesive film. While the wood effect is a classic, you can play around with colours and prints to give objects more life.
Are your office chairs in perfect condition, but no longer match the mood of the room? Give them some subtle elegance with a leather effect adhesive film.
For even more business decorating tips, visit Cover Styl'.