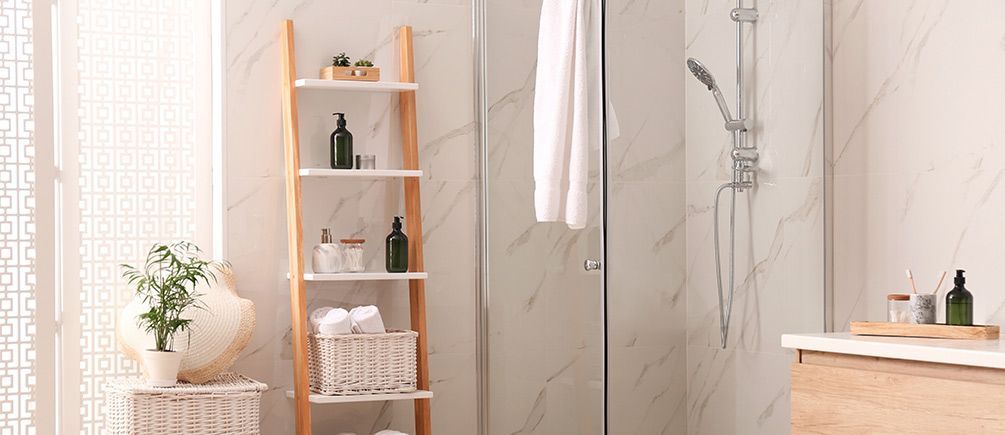 Opt for a bathroom covering with an architectural film
July 28, 2022
What is architectural film for furniture?
For some time now, we have been using architectural film to renovate furniture. Here we will look at how to use architectural film to cover bathroom furniture. architectural film is used as a quick and easy way to cover worn or damaged furniture or walls in your home. It can be used on any piece of furniture that needs a facelift - from tables and chairs to cabinets and shelves. The adhesive is designed to leave no residue when you remove it, making it perfect for items you don't want to damage during renovations. It is also easy to use and most importantly, it is moisture resistant.
Cover Styl' adhesive covering comes in many different colours and textures, so you can choose something that perfectly matches your style: a marble effect, concrete, or even wood, anything is possible!
Furniture you can cover in a bathroom
If you are renovating your bathroom and need a way to cover your furniture, look no further than architectural film. You can also customize it with any pattern or colour you like. If you're ready for a new look but don't want to spend a fortune, try covering some of your bathroom furniture with cling film!
The benefits of using architectural film for bathroom covering
Apart from the colour and texture of the architectural film, there are many advantages to using this type of vinyl. Decorating your bathroom with architectural film is the best way to get rid of old tiles or damaged joints, but not only that:
Quick and easy application

High quality product

Easy to maintain with just soap and water

10 year guarantee against yellowing and cracking
Would you like to receive free samples to try in your bathroom? Contact us for more information!